NIKE Run Hit Wonder - 2/16/03

- in the morning -


Early in the morning, Cathy tries to instruct us on which shoe goes on which foot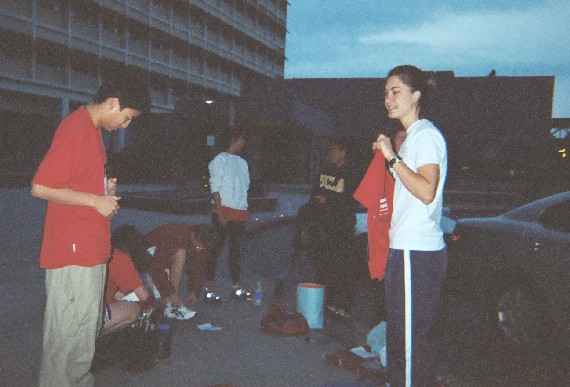 Jaime is hesitant to put on her shirt after seeing how bad it looks on Chris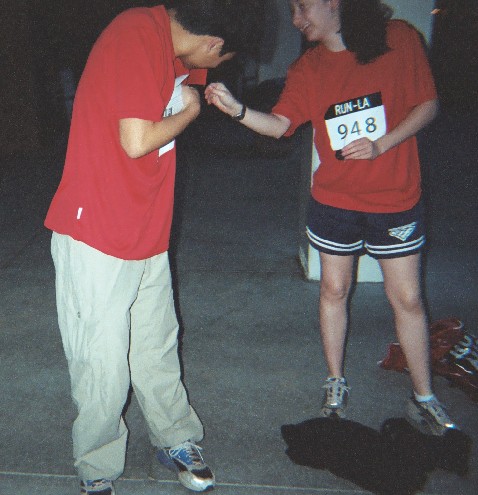 Erika falls for Chris' old "Disappearing Arm" Trick.



Oh, so Becky finally decided to show up!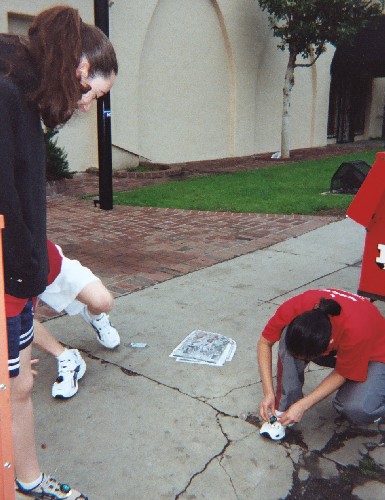 Wait, is it "loop then swoop" or "swoop then loop?"



Becky, Brian, Erika, Urva, Chris, Jaime, Ben, and Cathy get ready to run on Hollywood and Highland.

- at the start line -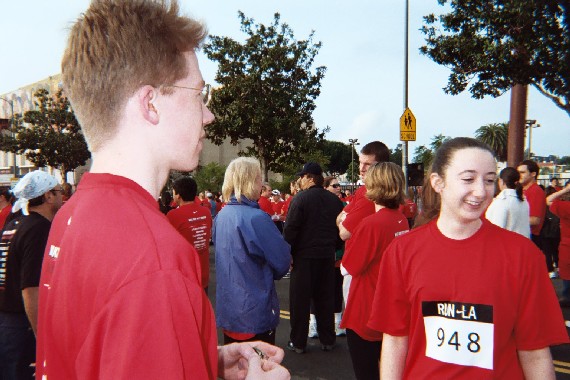 Erika and Brian chigity chigity chatting before the race.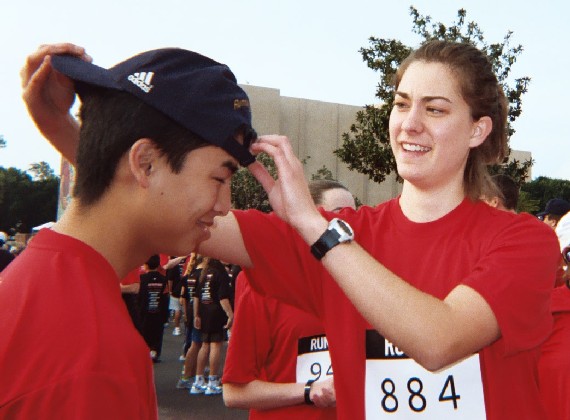 Jaime showing Chris how to be more aerodynamic.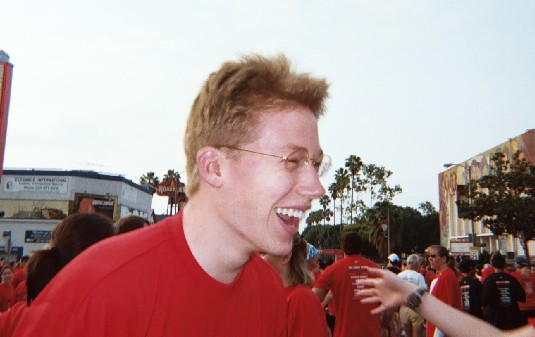 Bri-guy sure thought this joke was funny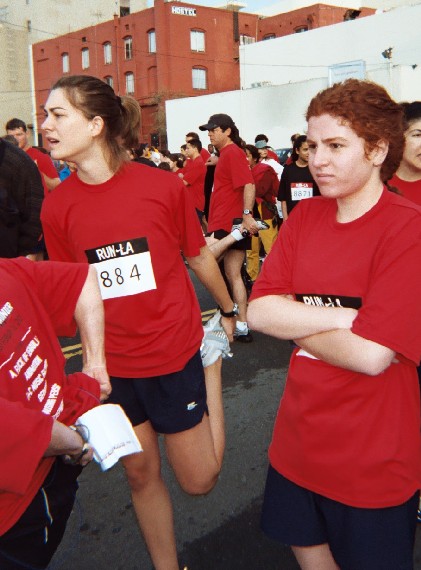 "I don't get it" - Jaime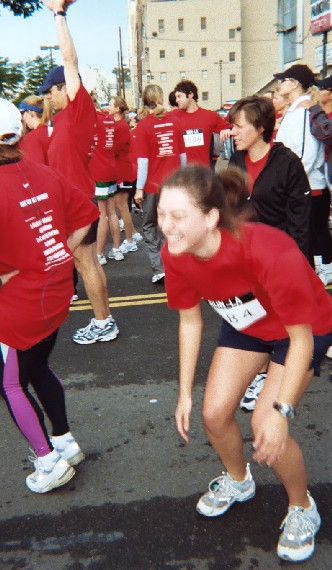 "Check it out guys! I can make my face blurry!" -Jaime

- the race is on -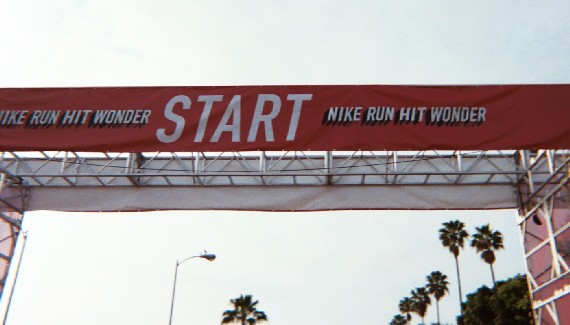 It took like 3 minutes after the gun to get here!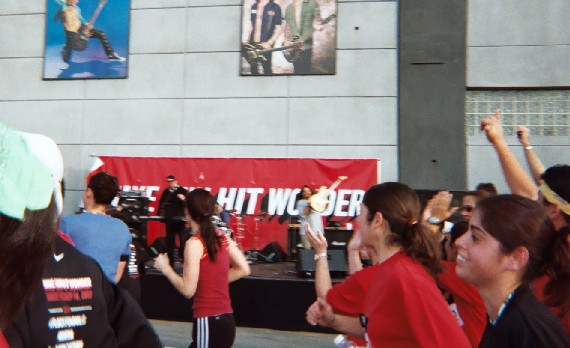 Yeah! Flock of Seaguls Rule!!!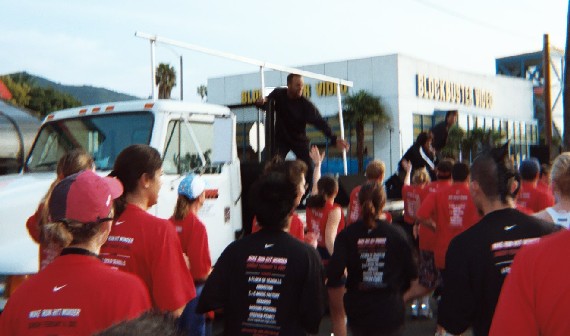 Animation in motion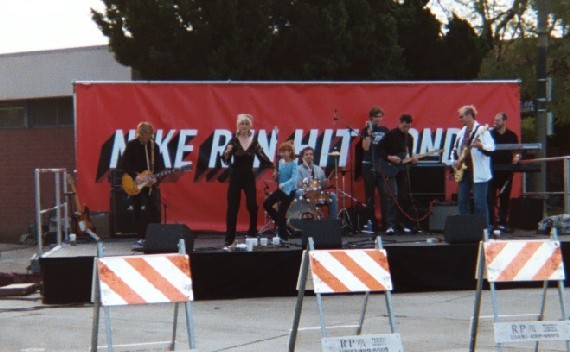 Missing Persons, Missing Runners

- after-the-race fun pics -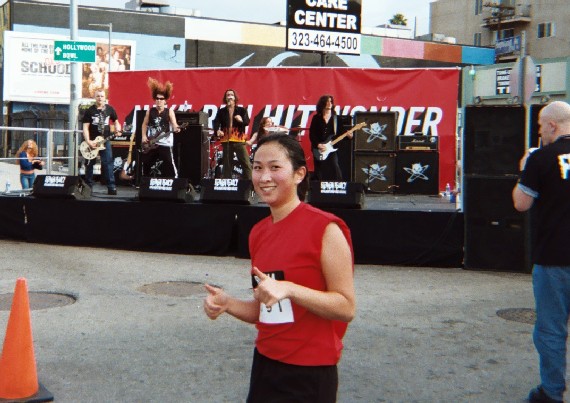 Becky gives big-hair-metal band two-thumbs up!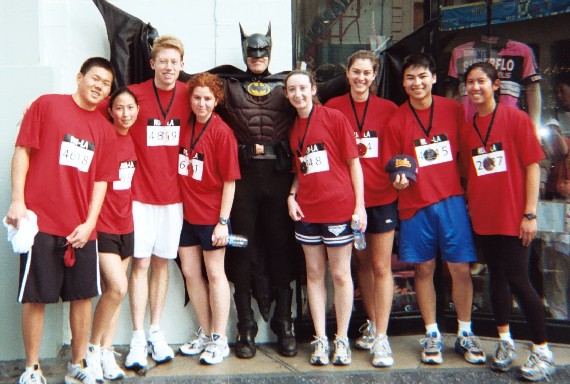 Batman just had to get a picture with UCLA running club.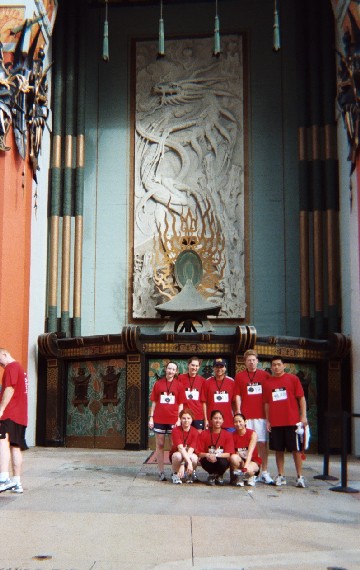 Comparing shoe sizes with the stars at the chinese theatre



Scooby Doo, Where are you?!?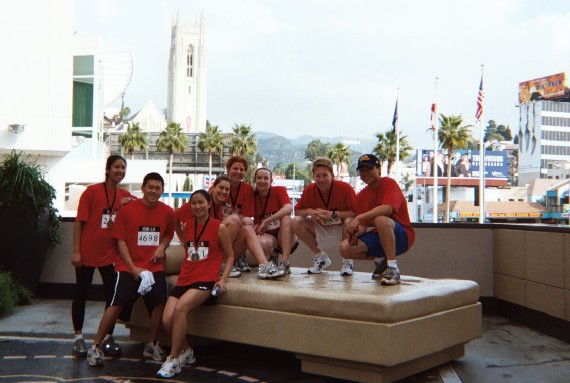 If you look close you can see the "HOLLYWOOD" Sign through the haze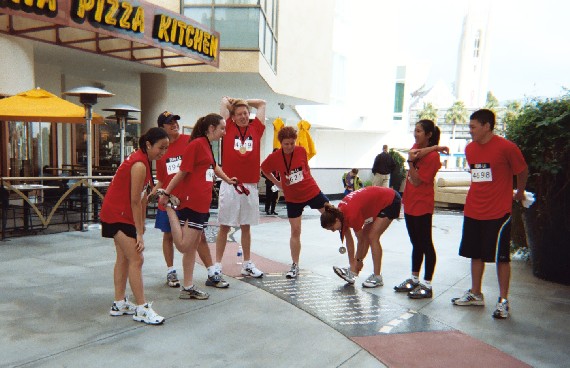 Ahhhhhhhhhhhhhh, stretching....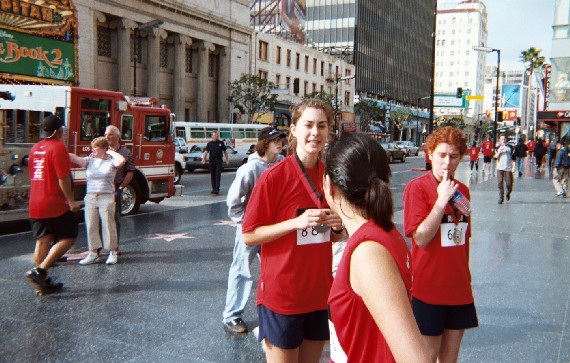 Jaime and Urva....again looking funny.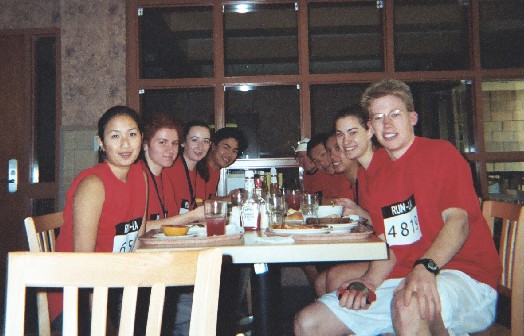 Nothing like a good dorm brunch after a race!