USC-UCLA Rivalry Run - 4/27/03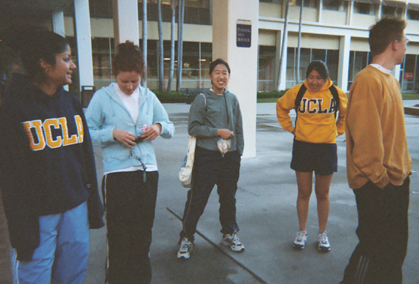 Nothing but smiles at 6:45, sunday morning!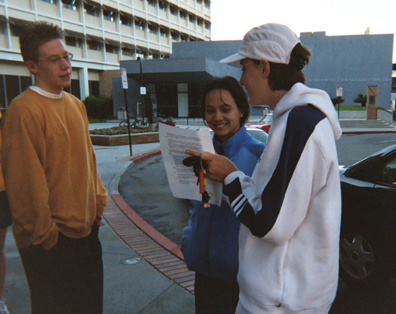 "Hey Bri-guy, did you double check these directions?" - Janice & Kim
"No, I got a keen sense of direction." - Brian



Hey Chris! The line is going the other way!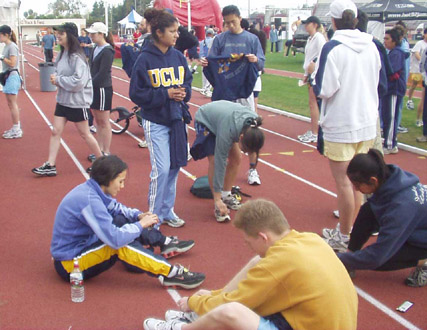 Those stupid shoe chips...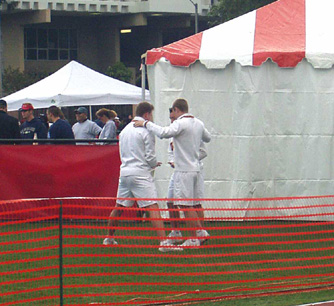 USC PEP SQUAD: in desparate need of new uniforms.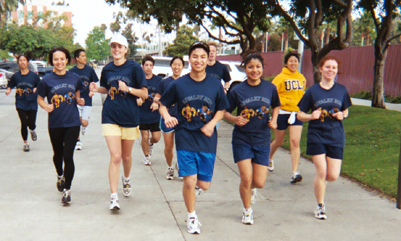 The pack of Bruin Runners preparing ot kick some Trojan butt.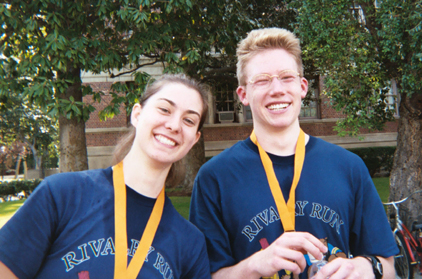 Jaime and Brian smiling after the race.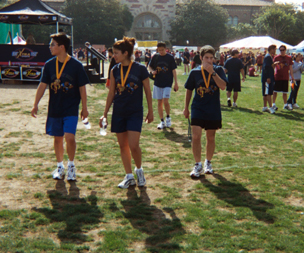 Hmm...I wonder what they're looking at...



Janice whips out her camera while Dulce checks out Mr. Nakedman.
Chris just wants him to put his shirt back on.



Weeeeeeeeeeeeeeeeeeeeee!!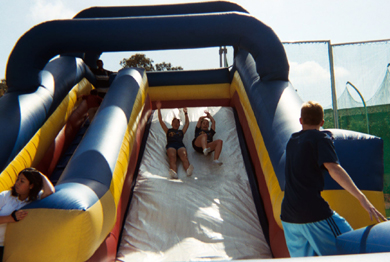 We just couldn't get enough of that slide!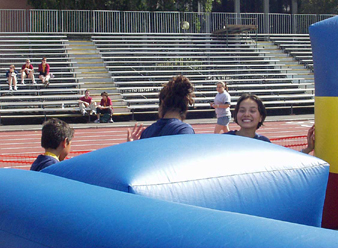 Now we know what Kim looked like when she was 5!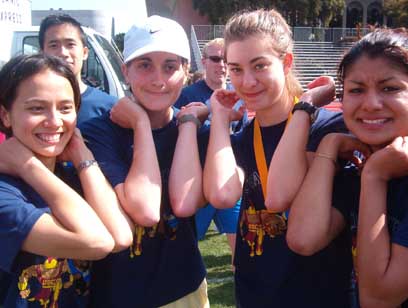 We decided we had enough when we all got slide burns on our elbows.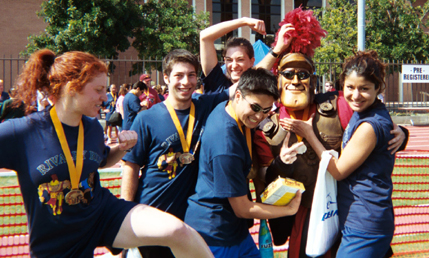 Beating up Tommy Trojan



Trojans SUC!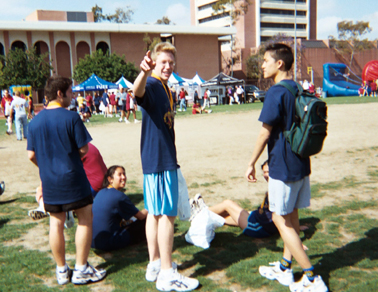 You be careful or we'll kick your but too!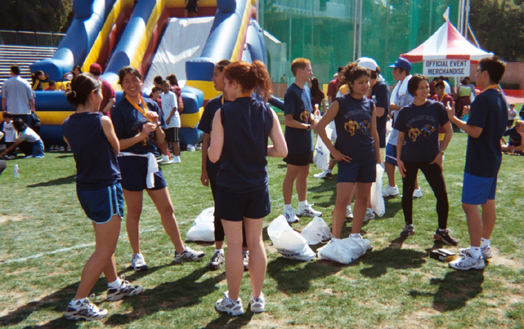 The Running Club Enjoying the Post-Race Celebrations.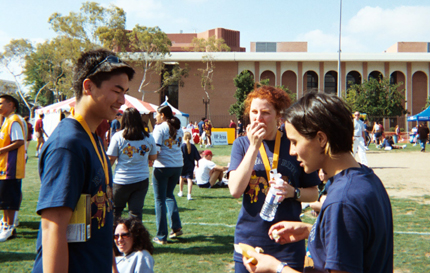 Chris, Urva, and Kim munch on some food after the race.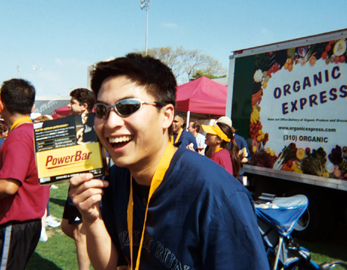 Hey Chris, lay off the energy bars!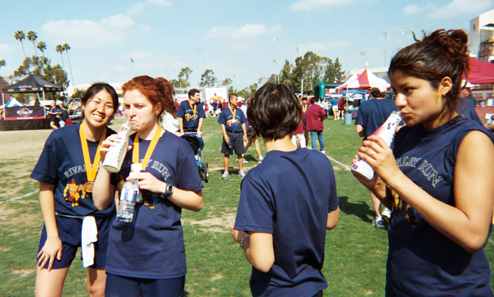 Mmmm....tastes like feet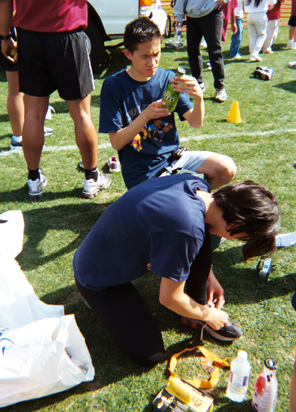 Ingredients: FEET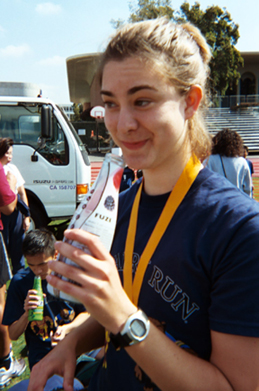 "Yup...most definitely feet!"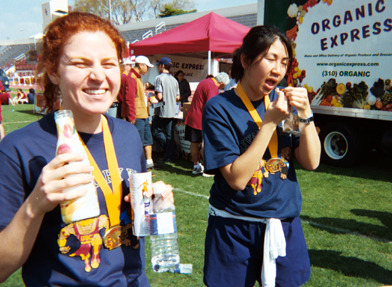 "I like feet!" - Urva
"I think Im gunna be sick"- Lilly



TOP: Brian, Urva, Jaime, Kim, Janice, Dulce, Chris, Amy, Cathy
BOTTOM: Lilly, Asa, Eric



And now time for the results.....*drum roll* .......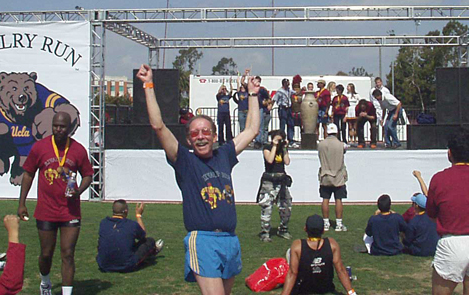 We Won!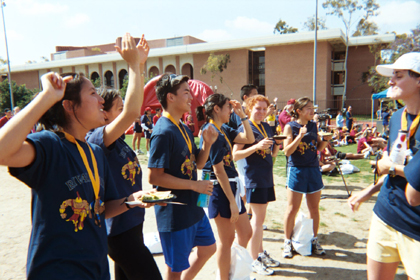 We came, we ran, we conquered.



mmmm....free guacamole!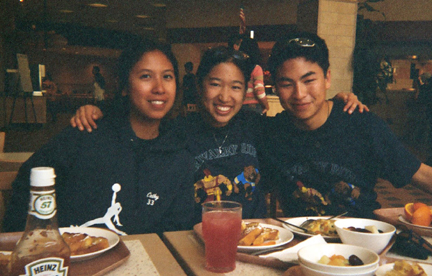 Cathy, Amyhappyface & Chris havin some good dorm food.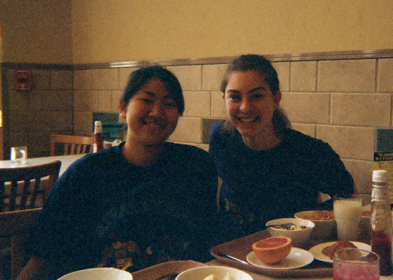 Lilly and Jaime, with wide smiles.


Back to Pictures Section

More Pictures in Members' Pages

Home